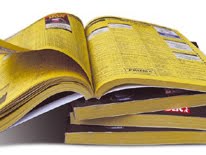 Most directory enquiries services cost money and charge quite high rates per  minute (which is often a surplus on top of a standard connection rate).
 
If you use the internet (who doesn't these days) then rather than paying for these expensive directory enquiry services, use a free online directory search instead – an online phone book (BT in the UK), Thomson Local, Yellow pages (Yell.com), 192.com…     if you're in a different country and your service isn't listed here, just do a google search to find your free directory service (perhaps on 'free directory service'? ;-).
If you can't get access to the internet, you have limited choice.  In the UK 0800 100 100 is a free directory enquiries service but it can often be busy. Others such as the Number (0800 118 3733) are free to use too but may involve annoying advertising.
Phoning from mobiles as always will cost substantially more.   In this case, be smart with your free minutes and texts, revert to the internet if you can – it may even be cheaper to use the internet on your mobile than to make a call for the directory enquiry.
Previous Wealth Tip: Buy Out Of Season
Next Wealth Tip: Kick the Habit… (here's why)