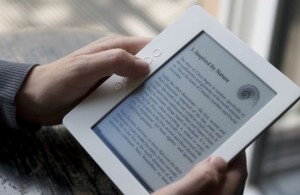 Thousands of keen readers have signed up for new ebook loan services up and down the country.
e-Books can now be downloaded for free from many libraries – to PCs, laptops, e-readers or up-to-date smartphones.
Unlike physical books, there is typically no need to worry about paying fines with this type of service. The user should get a 24-hour warning when the loan period is up after which the book just deletes itself from their device. It couldn't be easier.
The technology lends itself to many titles being added to libraries without users having to actually physically go to the library.
Note: Currently market leader Amazon does not allow loaned books to be used on its Kindle device but this may change in the future.
So check out your own local library now. Libraries are already a great way of saving money versus paying for books – now with ebooks being available via libraries it will soon be even easier and quicker to find exactly what you're looking for for free!
Let us know in the comments below if you've used this service…
Previous Wealth Tip: #34
Next Wealth Tip: Get On Well (Or Better) With Your Neighbors