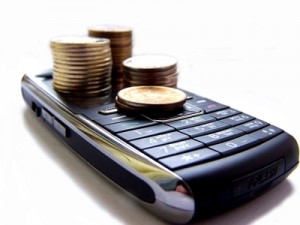 Mobile network companies have many offers, many tariffs, many bundles and free minutes/texts on offer.
The key in all this is not to be drawn in by the freebies. The best tariff for you is the one that suits the way you use your phone.
Consider:
how many minutes you really call/text/use the Internet from your phone a month
who you call (always the same person?)
if you can call for free from your home phone
We wanted to buy our son a mobile as he starts secondary school.
I knew he wouldn't use his phone much
mostly to call me or his dad (to start with…)
we have free week-ends and evening calls from our home phone (with free to mobiles at week-ends too)
So, because of the low consumption, we opted for pay as you go for our son. Since I'm also on pay as you go and don't use my phone much, I tried to find a tariff that would give me cheaper calls/texts to somebody on the same network. I didn't mind switching network if I had to.
At long last, I found TalkMobile. They do have bundles with rewards but what I really like is their Essentials package:
Calls: 8p/Min reduced to 4p/Min if you call somebody else on TalkMobile
Texts: 4p/text reduced to 2p/text if you text somebody else on TalkMobile
Internet: 25p/day (I don't use it since we have Internet access at home and that's enough for me)
(at the time of writing).
At this tariff, for £5, I can send 250 texts to my son or get 125 minutes, which means I can call him 62 times at an average of 2 minutes per call – that's 2 months at a rate of 1 call a day (more than enough!!!).
Now, compare this with TalkMobile Family Fusion Reward package: 25p/Min, 12p/text (half price to TalkMobile).
If I top up with £5, I'll get 40 minutes and be rewarded with free texts and 50 minutes … for 7 days only.
How many texts can I send my son in a week before he stops talking to me????
Even if you just add up the minutes, that's only 90 minutes compared to the 125 minutes I get on Essentials.
That Reward package might be good for some, for me (little consumption, mostly to the same people on the same network), it doesn't make sense.
We found a brilliant little handset on discount for our son at just £15. Then, I ordered a simcard for my phone (free simcard with free delivery!), got a PAC code and transfered my number. It was all very easy.
So, there you have it, don't be dazzled by Bundles and Rewards that look good, do the maths and stick to what makes the most sense for you!
By the way, I now have my husband on the same Essentials tariff. Happy days!
If you too have found a really good deal that matches your consumption, please let us know!
Previous Tip: Get On Well (Or Better) With Your Neighbors
Next Tip: How To Create A 100% Free Website In Less Than 3 Minutes