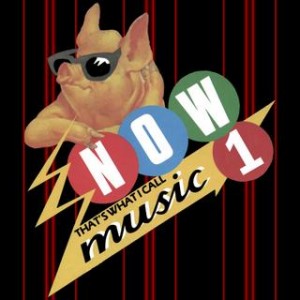 I was rooting around in my garden shed and came across the original 'Now that's what I call music' cassettes.
I don't actually have a cassette player anymore but thought it would be cool to make a playlist to listen to this particular combination of songs again.
So I created the playlist with Spotify and listened to it for a while remembering the days long before mp3s and ipods when you listened to cassettes in the order they were compiled and turned them over half way through to listen to the other side…
Remember that?
These are the songs:
Cassette: 1
1. You Can't Hurry Love
2. Is There Something I Should Know
3. Red Red Wine (Edit)
4. Only For Love
5. Temptation (Edit)
6. Give It Up
7. Double Dutch
8. Total Eclipse Of The Heart
9. Karma Chameleon
10. The Safety Dance
11. Too Shy
12. Moonlight Shadow
13. Down Under (Radio Edit)
14. (Hey You) The Rock Steady Crew
15. Baby Jane
16. Wherever I Lay My Hat (That's My Home)

Cassette: 2
1. Candy Girl
2. Big Apple
3. Let's Stay Together (Single Version)
4. (Keep Feeling) Fascination
5. New Song
6. Please Don't Make Me Cry
7. Tonight, I Celebrate My Love
8. They Don't Know
9. Kissing With Confidence
10. That's All (Edit)
11. The Lovecats
12. Waterfront
13. The Sun And The Rain
14. Victims

Click here to get the playlist in Spotify